What is Nevermoor?
Nevermoor is a new children's fantasy series by Australian author Jessica Townsend. The novel's tone is the hybrid of Alice in Wonderland or Harry Potter. However, make no mistake, this is a work of children's fiction as "rare as hen's teeth" – a unique narrative. The novel is different from recent young adult novels such as the Throne of Glass series. Different, in that it targets the Middle-School age-bracket, rather than the sixteen-to-eighteen-year olds of Throne of Glass. And yet, it is a work of fiction full of charm and magic in its own right.
The book rode a hype-train all the way to publication. News about the book was decorated with comparisons to Harry Potter. And the film-rights had already been sold to Twentieth Century Fox. Which in itself indicated how much positivity and praise surrounded this series. Yet, this reviewer would suggest, while the comparisons to Harry Potter, Mary Poppins, and Alice in Wonderland are inevitable, the series is its own mysterious entity. Indeed, to dismiss any work of literature as the same as another is entirely ignorant.
Plotting?
Enter the protagonist, Morrigan Crow – cursed from birth. Her curse means that all inhabitants of Greater Jalfax blame Morrigan for their misfortunes. And so, because of the curse, Morrigan is doomed to die. Yet on her eleventh birthday, Morrigan is whisked away by a magical man. A man who takes her to a hidden world: Nevermoor.
This first volume of Nevermoor then follows Morrigan's adventures. She journeys into the hidden world of the Wundrous Society, a group of magical people that is not dissimilar from the group in Miss Peregrine's Home for Peculiar Children. Yet, unlike other modern children's fiction, this is a world so full of its own inventive twists. The Trials of Morrigan Crow becomes a vehicle for the childlike wonder of the best children's literature. A novel full of a gripping narrative. Yet, at the same time, this narrative contains many powerful themes. Self-belief, courage, determination, joy and wonder, are only a few of these.
Characterisation
Where other reviewers have considered Morrigan to be a bland character, The Write Stuff disagrees. She may in some regards be a passive character, but she is genuine. Going from the dull adult world, to a world of colour and spectacle, would stun any individual. And yet Morrigan handles herself with a great-deal of courage. Fear is ever present for her. She possesses the fear that she will die, the fear that she will fail, and the fear that she will be forgotten. Regardless, the young protagonist experiences every new opportunity with a great deal of courage. Her reactions in this debut novel are in many ways more believable than those of Harry Potter as a protagonist. For where he reacts to everything that happens to him, Morrigan also prepares herself to explore and discover truths in her own way.
Indeed, the way in which Morrigan encounters her fears, and her talent, speak volumes about the author herself. There is  clear authorial voice in this work of literature. An authorial voice which is comforting, appealing and charming. The kind of narrator one would enjoy sitting down with over a cup of tea or coffee. Readers of this debut will likely be surprised at how magical Jessica Townsend's inventive work is.
Children Only?
By far, the true power of this piece of 'children's literature' is that it appeals to all readers. It targets younger audiences, rolling along with childlike spirit. However, adults will easily be charmed by the Wondrous Society. Nevermoor is a tale for all readers to enjoy. Now begins the long wait in the hope that the sequel may step as boldly.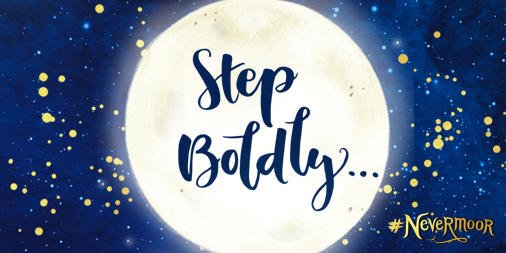 Nevermoor: The Trials of Morrigan Crowe
I am the creator and current writer on jonathanterrington.com. My love of books, films and games led me to create a site where I can express my positive thoughts of anything I have been playing, reading or watching recently. Please subscribe and follow The Write Stuff (and feel free to contact us!).